The College of New Jersey is proud to offer a generous benefits package that includes health, welfare, and retirement benefits for all eligible employees.
If you have any questions about your benefits or eligibility, please contact the Office of Human Resources at benefits@tcnj.edu.
To review your benefits package, please click on your employment affiliation below.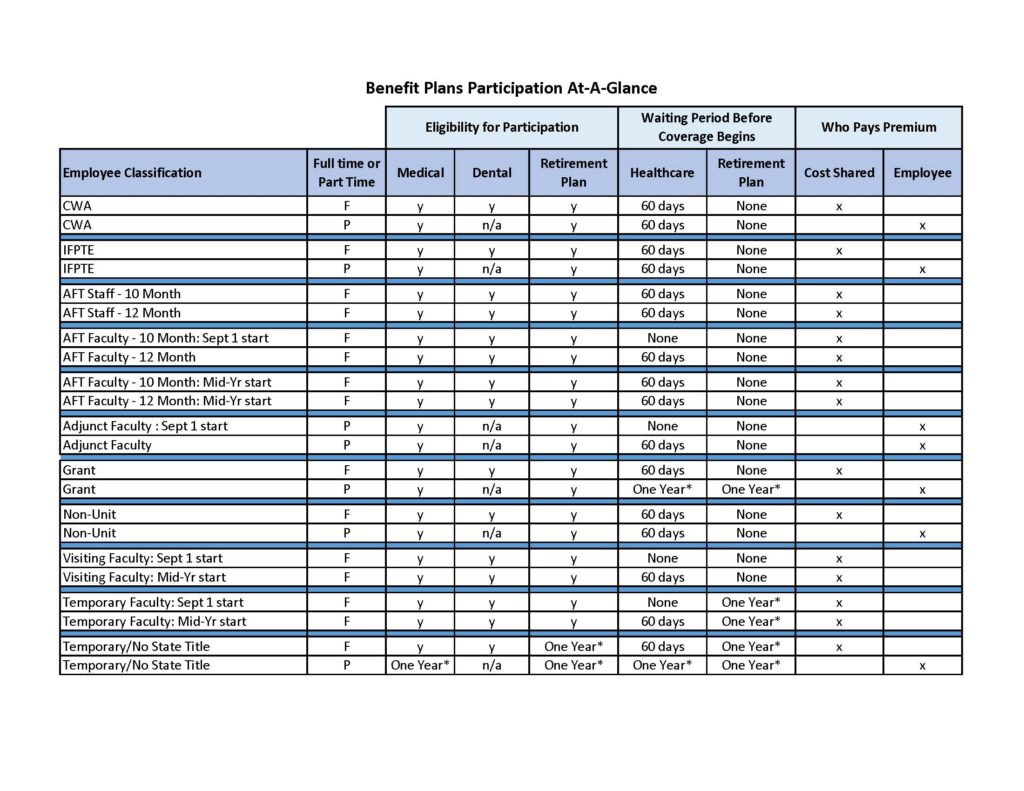 Click here to download the PDF benefits eligibility at a glance