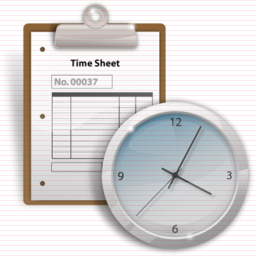 The Energy Savings Program is one of the most appreciated and valued perquisites available to TCNJ staff and enables TCNJ to reduce costs associated with energy usage by closing campus on Fridays during the months of May, June, July and August.  In addition, administrative operations are closed during the last week of December.  For every energy holiday worked, eligible employees who regularly work seven hours per day accrue 10.5 hours which may be applied to certain summer Fridays, and to winter break.  Employees who regularly work eight hours per day accrue 12 hours of energy time each energy holiday to be used on summer Fridays and winter break.
This program supports the College's commitment to sustainability and energy savings by allowing the closure of College offices during non-academic periods. Please review the following information for details about the program.
Designated Energy 2018 Holidays
The following seven holidays are designated as energy holidays for 2018:
| | |
| --- | --- |
| Martin Luther King, Jr. Day | Monday, January 15 |
| Lincoln's Birthday | Monday, February 12 |
| Presidents Day | Monday, February 29 |
| Good Friday | Friday, March 30 |
| Columbus Day | Monday, October 8 |
| Election Day | Tuesday, November 6 |
| Veteran's Day | Friday, November 12 |
Eligible employees who work all seven energy holidays will earn 10.50 days of Energy Savings Program leave time (1 ½ energy leave days earned for each energy holiday worked).
---
Summer Fridays
There are ten summer Fridays in 2018.
Summer Fridays When Accrued Energy Leave is Used
Beginning the last Friday in May, through the first week of July, employees enjoy a four day work week (regular hours) with Friday (or the holiday – Memorial Day or Independence Day) as a day off.  Accrued energy holidays are applied to these summer Fridays.  Energy holidays are state of NJ observed holidays on which TCNJ remains open for operation. (Please see the Holiday and Energy Leave Calendar.)
Summer Fridays During Extended Four Day Work Weeks
Beginning the second week of July, through the second week of August, employees work an extended day week, Monday through Thursday, and enjoy Friday off.
---
Winter Closures 2018
Monday, December 24
Tuesday, December 25
Wednesday, December 26
Thursday, December 27
Friday, December 28
Monday, December 31
Tuesday, January 1, 2019 is the Holiday for New Year's Day
Should you have any questions regarding the implementation of the Energy Savings Program, please email the Office of Human Resources at hr@tcnj.edu.
---
Click on the links below for additional information:
2018 Holiday and Energy Schedule