TCNJ Celebrates its Employees!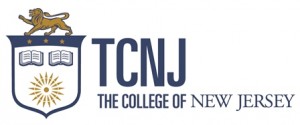 This year's annual President's barbeque for TCNJ employees and retirees was a complete success. In several separate events, employees and retirees were recognized for their years of service to the College.
Three years ago, TCNJ President R. Barbara Gitenstein, in partnership with the Office of Human Resources, introduced an employee recognition program to honor employees and their dedication to the mission and core values of the College, by celebrating milestone years of service awards.
Those employees at the "specific" milestones of 5, 10, 15, 20, 25, 30, 35, 40 and 45 years of service by the cut-off date, were recognized during the program.  Employees who have service years outside of the specific milestones years will be honored when s/he reaches the next milestone. For example, an employee who currently has 12 years of service will be honored at their 15 year milestone.
5 Year Anniversaries
Jessica Claar
Jarret Crawford
Matthew Cathell
James Beyers
Michelle Bunagan
Donka Mirtcheva
Stephanie Sen
Bruce Stout
Stacen Keating
Seunghee Choi
Sarah Chartock
Julie Hughes
Heba Abourahma
Nadya Pancsofar
Charles Clement
Kelly Reymann
Paula Figueroa-Vega
Janet Ashwood
Yuji Tosaka
Valerie Tucci
Jennifer Sontupe
Karen Smeltz
James Spencer
Marc Celentana
Yongming Wang
Angela Peterson
Bryce Liskovec
Mauro Zamora
Carol Mendenko
Kathleen Webber
William McLaughlin
Justin Lindsey
Paul Smisek
Sergey Vashkevitch
Amy Schuler
Mia Valentini
Michael Sedwick
Dorothy Loesch
Lauren Shack
Tanisha Harris
Brittany Aydelotte
James Murphy
Shirlynn Williams
William Keep
Yakima Melton
Benjamin Rifkin
Timothy Grant
John Laughton
10 Year Anniversaries
Alan Amtzis
Roman Kovalev
Jean Slobodzian
Tomoko Kanamaru
Atsuko Seto
Paul D'Angelo
Colette Gosselin
John Sisko
Emily Meixner
Jia Mi
Nicholas Ratamess
Diane Bates
Orlando Hernandez
Peter DePasquale
Jeffery Erickson
Nabil Al-Omaishi
Christopher Larthey
Kathleen Ruccio
Jonathan Marsh
Marisa Hutton
Kristen Crucili
Joseph Vannozzi
Maynor Morales Chajon
John Allison
Lisa Roe
Willis Edge
Donna Drewes
John D'Amico
Huei-Fen Weng
Bradford Taylor
John Kuiphoff
Michael Dennis
Linda Dempf
Monique Clark
Emily Dodd
Martha Grimaldi
Robin Smith
15 Year Anniversaries
Jeddel Yeras
Peter Ratzlaff
Consuelo Preti
Cynthia Paces
Glenn Steinberg
Susan Ryan
Stuart Carroll
Regina Morin
Paul Leynes
Helene Anthony
Bih-Horng Chiang
Sai Kuen Li
Cynthia Curtis-Budka
Nina Ringer
Patricia Van Hise
Xinru Liu
Hetty Joyce
Josephine Murphy
Susan Atkins
Nancy Eller
Debra Kelly
Marcos Garcia
R. Barbara Gitenstein
Anthony Marchetti
Nadia Verna
Vernon Kelley
Lloyd Ricketts
John Morris
Francis Rockino
Paul Eaton
Joseph O'Brien
Karen Poole
Debra Watson
Susan Hydro
Ellen Farr
20 Year Anniversaries
Alan Bowen
Richard Kroth
Lynn Bradley
John Krimmel
Donald Leake
Michael Robertson
Michele Naples
Brenda Leake
Arlandra McCluster
Joan Wilson Thompson
Dawn Henderson
John Castaldo
Audrey Russell
Sharon Hebert
Maryann Peterson
Ceceilia O'Callaghan
Elizabeth Maziarz
Peter Kinal
Dina Carmy
Lynda Schmucker
25 Year Anniversaries
Margaret Ruddy
Jo-Ann Gross
Joanne Billmers
George Facas
Larry Gage
Robert Cunningham
Kevin Potucek
Sharon Shivers
Ned Jones
Joyce Vincelette
Yvonne Christie
Carole Calu
Delsia Fleming
Monty Pettaway
Sandra Whaley
ShaRon Brooks-Allen
Karen Roth
Joseph Skrajewski
30 Year Anniversaries
Herbert Mayo
Amy Dell
Jean Ferdetta
Francis Cooper
35 Year Anniversaries
Blythe Hinitz
Ellen Friedman
Marcia Taylor
Dennis Shevlin
Lorraine Hall
Ann Wittik
Douglas McCausland
Angela Sgroi
40 Year Anniversaries
Joan Pageau
45 Year Anniversaries
Arthur Hohmuth
David Letcher
Bernard Bearer
Francis Hannold
Edward Conjura
Ronald Gleeson
55 Year Anniversaries
John Karras
Retirements
Mary Adamson-King
Robert J. Anderson
Chris Arena
Maryann Atchison
Paul G. Bade
Debra A. Bailey
Susan Bakewell Sachs
William John Behre
Susan Boughn
Marc A. Celentana
Alan Cohen
Roberta Conjura
Jeanne L. Cortina
Daniel Crofts
Daryl R. Fair
Nancy R. Freudenthal
Harlene F. Galen
Jerel Gayle
Ronald Gleeson
Carlotta E. Greer
Eric Hamilton
Therese M. Harker
Lewis Hofmann
David B. Icenhower
Mary B. Kalada
Frank H. Kincaid
Jean Leanore Konzal
Paulette LaBar
Nancy Lipski
Peter G. Manetas Jr
Roger McKinney
Alice Moyer
Ashwani Mukheja
Nevolia E. Ogletree
Jessie J. Peagler
Raymond Pfeiffer
Leslie E. Rice
Alois J. Riederer
Angela Scheideler
Anntarie L. Sims
Joseph Skrajewski
Carol Tamasi
Ida Woods
Gloria Wuhl
Monica Zrada
Recipients of the years of service award were also honored with TCNJ logo pins to commemorate their service to the college. Below, see pictures from the 2014 Annual President BBQ.
                            6/9/14                                                                      6/9/14
                            6/9/14                                                                     6/9/14
                            6/9/14                                                                      6/9/14
                            6/9/14                                                                      6/9/14
                             6/9/14                                                                     6/9/14
                            6/9/14                                                                      6/16/14
                            6/16/14                                                                    6/16/14
                            6/16/14                                                                    6/16/14
                            6/16/14                                                                    6/16/14
                           6/16/14                                                                     6/17/14
                           6/17/14                                                                     6/17/14
                          6/17/14                                                                      6/17/14
                          6/17/14                                                                      6/17/14
                          6/17/14                                                                      6/17/14
                          6/17/14                                                                      6/17/14
                          6/17/14                                                                      6/24/14
                          6/24/14                                                                      6/24/14
                          6/24/14                                                                      6/24/14
                          6/24/14                                                                      6/24/14
                          6/24/14                                                                      6/24/14
                           6/24/14                                                                     6/25/14
                           6/25/14                                                                     6/25/14
                            6/25/14                                                                    6/25/14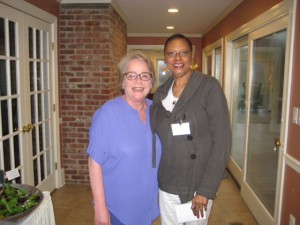 6/25/14